Moca Cream Limestone Recommended Finishing
As a limestone, the Moca Cream is considered a fairly soft natural stone. However, it presents some good technical properties that makes it suitable for a large range of applications. It also accepts several types of finishings, which makes this limestone quite a versatile stone.
We present below some of the most common and recommended types of finishings for the Moca Cream limestone:
Polished
By far the most common type of finishing of the Moca Cream limestone, the polished finishing is the one that most enhances the beautiful and unique parallel beige vein of the Moca Cream. The polished finishing highlights this limestone´s colour, contrast and vein.
The surface is smooth and shiny, presenting a darker coloured type of beige. This finishing is commonly used on flooring and coverings.
Honed
The honed finishing is surprisingly a very common type of finishing for this limestone. If you are looking for less contrast and to highlight the uniform beige colour of this limestone, then the honed finishing might be the best option. This finishing presents is plain and does not show much shine, revealing the real natural colour of the Moca Cream limestone.
It is mostly used on cladding projects.
Bush-Hammered
The bush-hammered finishing is a very particular type of finishing, as it changes completely the colour and structure of the stone´s surface. It usually turns a beige coloured limestone into white. Its surface is characterized by a strong salience and roughness. This type of finishing makes the limestone very uniform, hiding its natural vein.
It is commonly used on pool borders, wall cladding and some garden decoration applications.
Brushed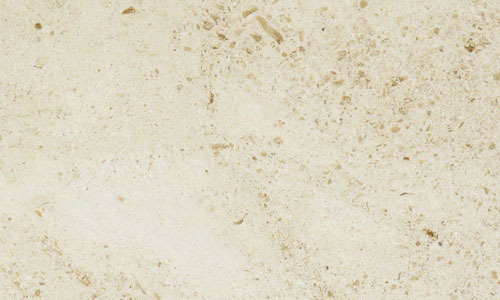 For a more rustic and warm result, the brushed finishing can be a good option. This type of finishing has a corrugated appearance, but keeping the original colour of the Moca Cream limestone. Its surface presents a slight salience and smoothness.
It is mostly used on pool borders due to its anti-slippery property, wall cladding or interior/exterior flooring.
Split face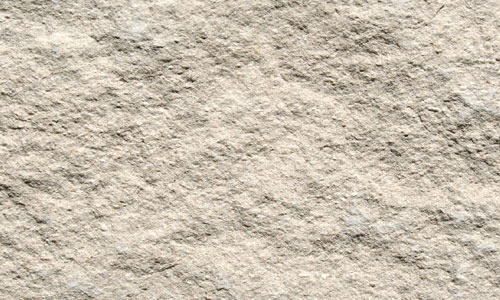 An increasing popular type of finishing, the split face suits well the Moca Cream limestone. Its surface presents a strong corrugated and irregular appearance, where the beige colour turns into off-white. However, the Moca Cream characteristic vein is still visible.
This is a preferential finishing to be used on wall cladding.