Moca Cream limestone supply in Qatar
Qatar has been an incredible market for the supply of Portuguese Moca Cream limestone, mostly used on exterior cladding applications of private residences, as well as some commercial buildings and other applications.
Since the Qatar Embassy project in Brussels, which involved the supply of considerable amounts of Moca Cream limestone for all its exterior and interior applications, that we have seen an increase of demand of the beautiful Moca Cream limestone in the Qatar market. 
Today, we can find numerous examples of mostly residential cladding projects done with this type of limestone, where the parallel vein is much appreciated on both traditional and modern architecture. Traditionally, beige/sandy colored limestones are very appreciated in Qatar for exterior applications like cladding. Historically, supplied with limestone from Palestine, Egypt or even Jordan, residencial cladding projects in Qatar have seen an increase in demand for newer types of limestone like the Moca Cream. This limestone is today a common choice among designers, architects and developers in Qatar and a reliable choice for cladding applications.
The climate conditions of high sun exposure, combined with the sandy location, makes the Moca Cream limestone a wonderful choice to be used on cladding applications in Qatar. 
Moca Cream limestone quarry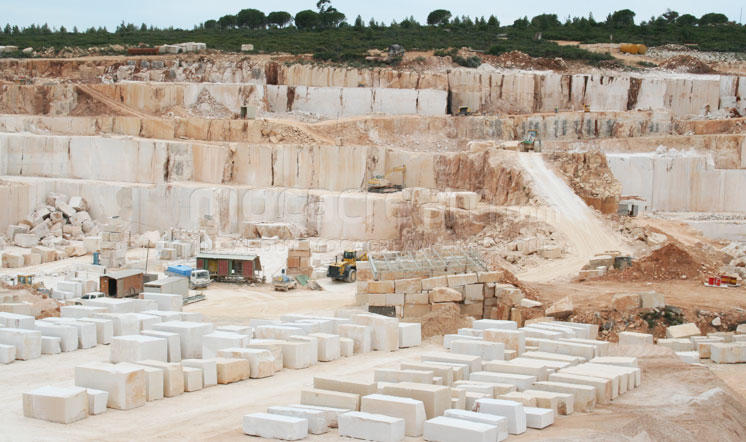 Moca Cream limestone slabs production for Qatar
Moca Cream limestone cladding panels in crates for Qatar
Moca Cream limestone used on Qatar Embassy in Brussels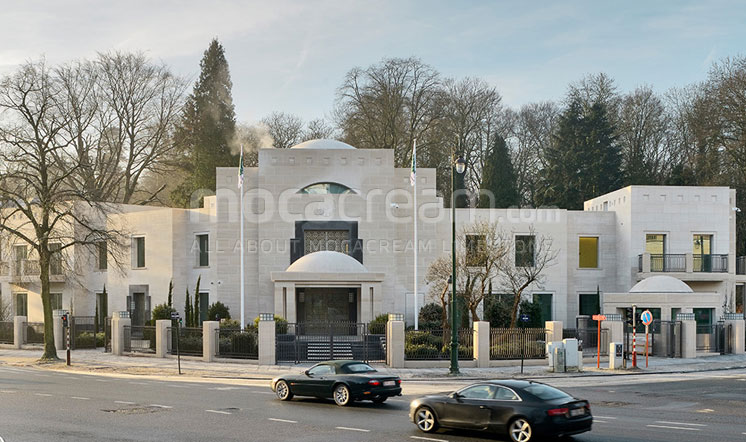 Moca Cream limestone cladding – Qatar villa
Moca Cream limestone cladding – Qatar villa
On the video below, we make a brief introduction to this wonderful beige limestone from Portugal. If you would like to have more information about it, feel free to contact us at any time.
How to choose Moca Cream limestone for Qatar cladding projects