Welcome to the new Youtube channel from Portugalimestones
The new Youtube channel of Portugalimestones is now online! This is a channel where you can find videos exclusively dedicated to Portuguese limestones.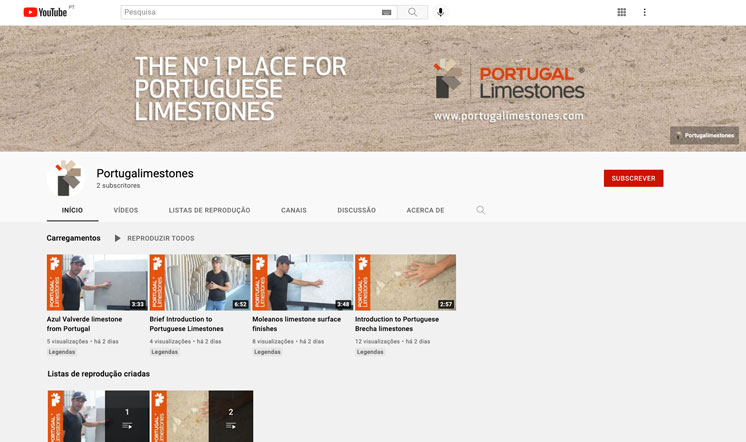 Portugalimestones.com, the online portal about Portuguese limestones has a new Youtube channel. The new Youtube channel will feature videos exclusively about Portuguese limestones, where it will talk about some of the most important and on-demand limestone, its surface finishes, projects, applications and much more.
Additionally, there will be videos about limestone comparison for a better understanding when choosing a limestone. And of course, it will talk about our unique Moca Cream limestone.
Check the Portugalimestones Youtube channel and do not forget to subscribe!