Beige limestone cladding market in the Gulf region
The countries in the Gulf region are a dominant force in the building industry, with a consistent booming building and decoration industry, mostly fueled by private residences that are normally built and designed to fit into the local environment, which means the use of beige colored materials for outside. This is where the sandy colored limestone have found its space and are now a preferential choice for exterior cladding applications that we find in places like Kuwait, Saudi Arabia, UAE, Qatar or Bahrain.
We analyze this specific market in the Gulf region, where beige limestone are wildly popular and a number one choice for exterior cladding development of mostly private villas.
Top limestones used on cladding
The Limra limestone, is a Turkish limestone with fine grain structure and white to light beige color tone.
The Moleanos limestone from Portugal is a light beige limestone with fine grain and consistent background.
The Spanish limestone Capri is a white limestone tending towards light beige, with small brown dots and very consistent background.
The Moca Cream limestone, which is a Portuguese beige limestone with a unique parallel darker vein.
Beige limestone cladding in Social Center project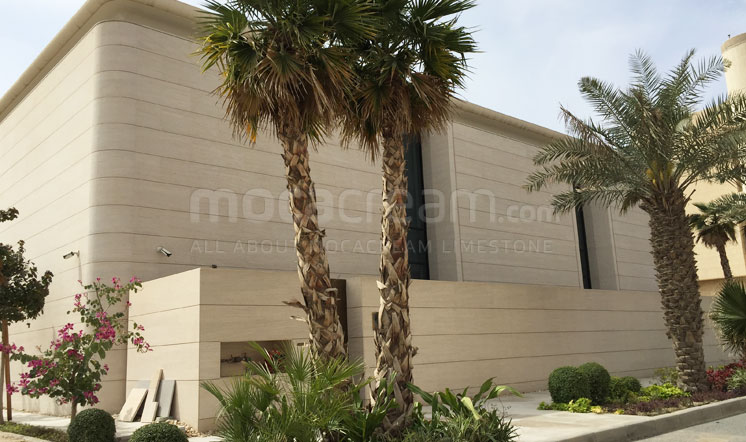 Beige limestone cladding on private villa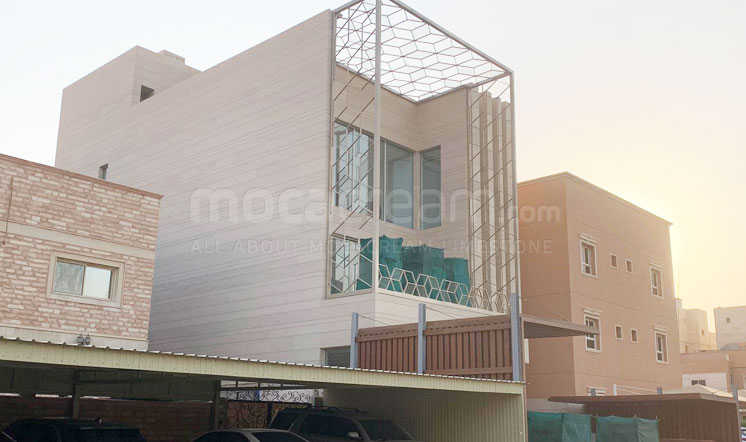 Beige limestone cladding combined with grey limestone wall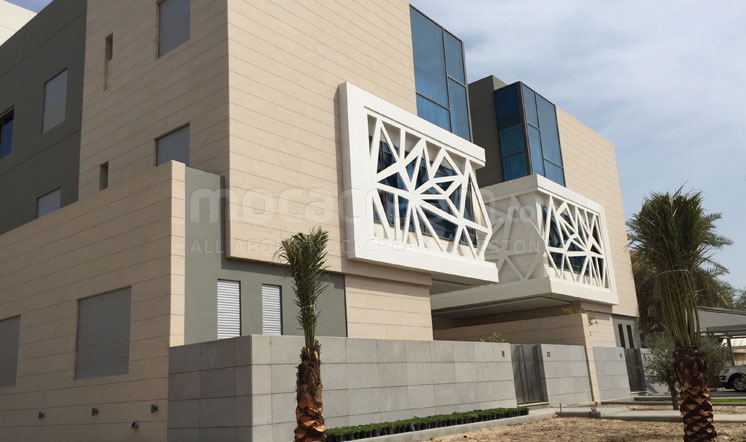 Beige limestone cladding with Moca Cream limestone
Beige limestone cladding on a private residence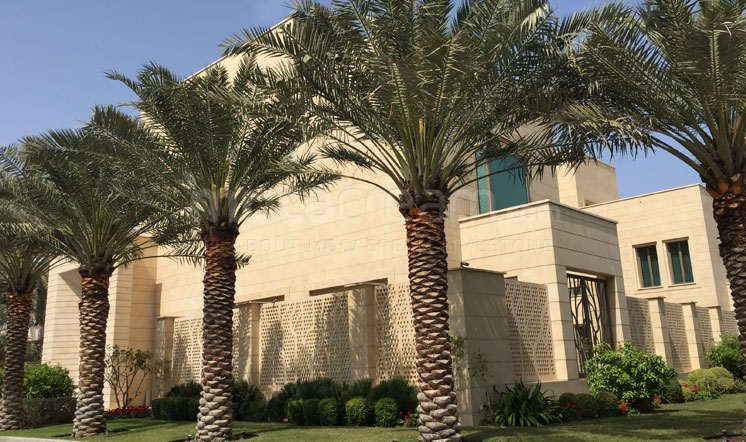 Beige limestone cladding showing very consistent and light color
Beige limestone cladding on a Social Center in Kuwait
Beige limestone cladding combined with Travertine